About Ethiopia 'Wush Wush' Natural Grade 1
Arrived August 2023 in grainpro. Wush Wush is a varietal that originated in Ethiopia and it is named after the small growing town of Wushwush. Since then, the varietal has started showing up in other countries such as Colombia. It is considered to be a rare varietal, although, due to its intense flavor profile, it has recently become more popular and sought after as the demand for unique specialty coffee increases. Over the last few years different versions of the Wush Wush varietal have boasted big scores on the Coffee Review. We offered Wush Wush from our importer in 2021 and it was not available in 2022. It's nice to have some back again.

This Wush Wush is grown by a handfull of local smallholders and brought to a washing station in Guji for processing. This and several other closeby washing stations are owned by Israel Degfa of Kerchansee Trading. We have had other coffees from Israel in the past. He maintains the highest standard of excellence regarding cherry selection and processing. His washing stations employ a variety of processing methods including the one used here.

Country: Ethiopia
Farm: Area smallholders
Owner: Israel Degfa
Region: Oromia
Woreda: Anasora
Local area: Guji
Municipality: Wushwush
Altitude: Up to 2300+ meters
Varietal: Ethiopian Heirloom
Processing: Natural
Fermentation: 96 hours Dry Anaerobic
Drying Time: 12 to 21 days
Harvest Months: October - January
This coffee gets some of its taste elements from its native heriloom variety and additional flavor from processing. In this case the coffee was kept in an aneorobic environment for 96 hours, then dried on raised beds for a period of 40 during which it was turned over multiple times per day. This method of processing produces deep fruit penetration. You may note on the bag photo the word "alcoholic", there because locally the ASD process is referred to as 'wine processed', because the additional fermentation is close to producing alcohol.

Cup Characteristics: Very pronounced fruit. Deep coffee fruit, berries, concentrated wine flavors. Long finish. Green apple tartness in the background. A cup that is intense but balanced with a refreshing finish, sure to make you "wush" you had another cup.
Roasting Notes: We stopped this roast about a minute past first crack and it seemed ideal - second crack had not yet started. On a Behmor a P2 or P3 would work well.
Ethiopia coffee facts:
Population (2020): 115 Million People
Domestic Consumption: 1.5 Million bags per year
Coffee Export: 1.5 Million Bags of 60 Kg. (132.29 lb.)
Cultivated Area: 400,000 Hectares (988,000 Acres)

Harvest:
-- Unwashed: October to March
-- Washed: end of July to December

Arabica Introduced: The birthplace of coffee. Oldest recognized country of origin for uncultivated Arabica species.

Farms:
331,130 (94%) Smallholdings (less than or equal to 2.47 acres)
19,000 (6%) Government

Specialty Coffees:
Washed: Sidamo, Yirgacheffe, Limu, Bebeka
Unwashed: Harrar, Sidamo, Djimmah, Lekempti (wild coffee trees)

Botanical Varietals: Numerous indigenous cultivars.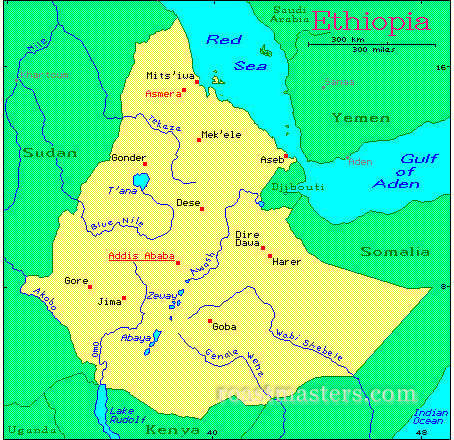 Comments
About 50% of the coffee produced in Ethiopia is consumed there as the population has a rich coffee drinking culture, replete with ceremony and tradition.