About Sumatra Mandheling Swiss Water Decaf
Sumatra Mandheling Grade 1 which has been decaffeinated using the Swiss Water Process. The process, originally invented and performed in Switzerland, moved to Vancouver, British Columbia Canada about 20 years ago. During the ensuing years the process has gotten better and better and, when performed on coffee that began of high quality, has a very satisfying outcome for those who need to eliminate caffeine but who want to enjoy quality coffee. 99.9% of caffeine is removed during the Swiss Water decaffeination process, all done with pure water.
Swiss Water developed something they call Green Coffee Extract (GCE) which is water fully laden with coffee essence; it is introduced to the beans and caffeine removal begins. Caffeine ventures out on its own, away from the coffee beans into the GCE until the ratio of soluble compounds in the GCE to the compounds in the coffee reach the point of equilibrium. Caffeine and GCE flow continuously through proprietary carbon filters until all the caffeine is trapped and separated from the GCE. Then the GCE is refreshed so that it can be used again and again to remove more caffeine. Using this method of caffeine extraction allows the beans to maintain their original taste components.
When quality coffees are selected and processed in this manner it is a winning formula. We continue to be impressed by the quality of the decafs being offered by the water decaffeination companies.
Roasting Notes: Roast to FC, pull at 2nd crack to full develop the body. If your tastes run to dark, roast to FC+, about 10-12 seconds beyond 2nd crack.
Cup Characteristics: Floral, smooth, chewy and well structured. There is subtle brightness and a boldness that comes through. The big body for which this region's coffee is known is apparent in the chocolaty texture.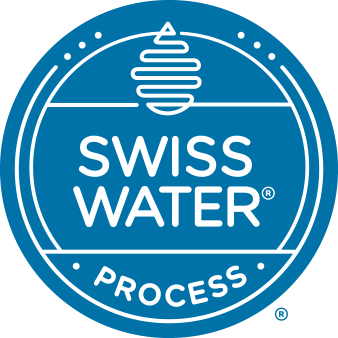 Indonesia coffee facts:
Population (2020): 274 Million People
Coffee Production: 11.5 Million bags (60 kg)
Arabica 2.0 million bags; Robusta 9.5 million bags
Country bag capacity: 132 pounds - 60 kg
Domestic Consumption: 4.2 Million bags per year
Coffee Export: 7.3 Million Bags
Cultivated Area: 250,000 Hectares

Harvests: Year round depending on region with peaks March to June.

Arabica Introduced: Introduced in Java by the Dutch mid 17th century.
Specialty Coffee Regions: Sumatra (Aceh), Java, Timor, Sulawesi (formerly Celebes), Bali.
Grades: Grade 1 triple picked, grade 1 double picked, grade 1 , grade 2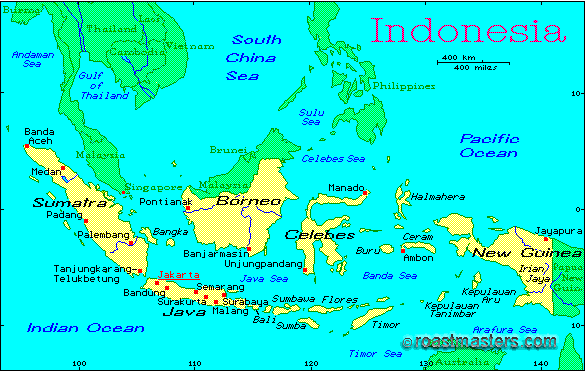 Comments
All Arabica plantations were destroyed in 1877 by a coffee disease.