About Panama Finca Lerida Geisha Washed
Arrived late October in Grainpro bags, this is our first offering. This particular Geisha lot is from Lerida's Esplenderosa property, located in Jaramillo Boquete, alongside several of the most well known Geisha producers. Lerida owns this property as well as the one in Alto Quiel, Boquete which is also where their eco-tourism retreat is located. Both properties produce coffee.
We have offered coffee from Finca Lerida in the past, and have always been impressed by the attention to detail in their processing methods. We were able to secure several lots from the farm this year when we attended the Best of Panama Competition, where Finca Lerida had three coffee lots win.

Cupping table at Finca Lerida
Finca Lerida is a farm with a rich and unique history. Its founder, Tollef B. Monniche, came to Panama from Norway in 1907 to work as an engineer on the Panama Canal. Tollef retired in 1924, and bought a small farm in Boquete, Panama with his wife - the property was called "Lerida" after the city in Spain. He built a house and on the property, and went to work planting coffee trees as well as fruits and vegetables. He built a dam on the farm, to provide water to the coffee processing plant there, and also developed and patented a device, called the "Sifon" to separate ripe cherries from unripe ones. This device is still in use today, not only at Finca Lerida, but also on coffee farms worldwide.
Today, Finca Lerida is run by the Chiari family, who coordinate coffee growing with surrounding rainforest preservation. It also houses a eco-tourism hotel, where patrons can take tours of the farm land and enjoy the ambiance of the rainforest. The farm sits at an altitude of 5250-6020 feet above sea level, and grows Caturra, Catuai and Geisha varietals, which are processed several ways.

Owner of Roastmasters, Barry, with Sonia Amoruso in 2018 of Finca Lerida
This lot is 100% geisha, an heirloom varietal from Ethiopia that produces a blue-green elongated coffee bean that is especially aromatic and floral. Price Peterson, who owns Hacienda Esmeralda in Panama, experimented by planting it some years ago along with a broader group of varietals. The result was the rediscovery of a great cultivar with extreme fruitiness and floral scents and flavors, but with balance and finesse not seen in other coffees. Coffee farmers in other countries soon followed suit, and the varietal regularly takes home awards in Cup of Excellence competitions held throughout the world. It is fully washed, meaning the outer skin and pulp (fruit surrounding the coffee husk) are totally removed during milling before being sun dried on patios.
Coffee variety: Geisha
Processing: Washed
Farm: Finca Lerida
Location: Jaramillo
Province: Chiriqui
District: Boquete
Altitude: 5250-6020 feet above sea level

Cup Characteristics: Sweetly floral with significant jasmine and honeysuckle flavors.
Roasting Notes: We recommend keeping your roast on the lighter side to preserve the floral qualities of the geisha varietal. Pull the roast just after 1st crack; depending on the roaster you have it is good to ramp up the heat quickly. On a Behmor, try P1.
Panama coffee facts:
Population (2018): 4.1 million people
Coffee Production: 100,000 bags (60 kg)
Country bag capacity: 132 pounds - 60 kg
Domestic Consumption: 50,000 bags
Coffee Export: 50,000 bags
Cultivated Area: 26,000 Hectares (64,200 acres)

Harvests: October - February

Arabica Introduced: Arabica was imported from Costa Rica in 1820.
Specialty Coffee Regions: Boquete and Volcan, near Volcan Baru, Chiriqui.
Grades: Strictly Hard Bean (SHB), HB.
Farms: About 30,000 farms.
Botanical Varietals: Typica, Caturra, Gesha, Catuai, Pacamara.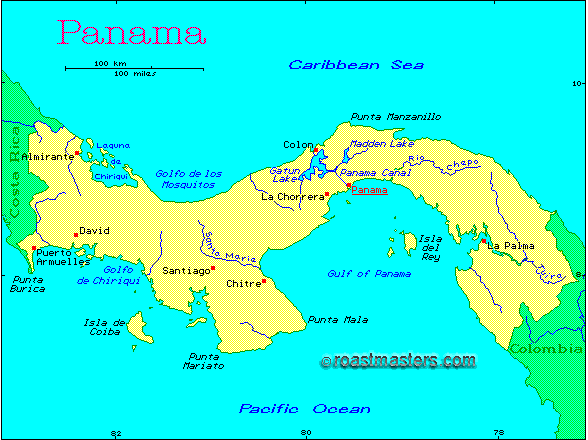 Comments
Panama is a rising star in the specialty coffee world. In the Boquete in particular, farmers are taking Arabica coffee cultivation to new levels and recent auctions of small, specialty lots have garnered record, if not silly, prices. Nonetheless, some of the coffee is excellent. Gesha, a varietal that stems from Ethiopia, has been grown here with good success, yet other cultivars noted above, can produce superb results.