About Mexico Mountain Water Decaf Fair Trade Organic
Arrived December 2019.
The Swiss Water Decaf plant located in Vancouver, British Columbia uses a chemical free, pure water process to remove caffeine while minimizing the impact on the coffee's native flavors. In the decaffeination process, the green coffee beans are immersed in water in order to extract the caffeine. The water contains the soluble components of the coffee beans which hold the elements of the individual coffee's flavor, so that during the extraction of the caffeine the beans maintain their original taste components. The resulting coffee is 99.9 caffeine free. Once decaffeination is finished the beans are dried and packed. We are finding the coffee decaffeinated in this ultra modern Canadian plant to be the purest and cleanest we have found most recently. In addition, the process can be performed on relatively small lots of coffee - this means top quality coffees, rather than volume coffees - can be decaffeinated. Top coffees decaffeinated this way are a real break-through.
Region: Sierra Mountains, Chiapas, Mexico
Varietal: Caturra, Typica, Bourbon, Catuai
Certifications: Fair Trade, Organic
Processing Methods: Washed, Swiss Water Process Decaffeination
Growing Altitude: 900 - 1600 meters
Cup Characteristics: Brown sugar, ripe green apple, lemon, buttery finish.
Roasting Notes: To your preference. This high grown decaffeinated Mexican coffee can be roasted throughout the gamut from City+ to dark roasts. If using a Behmor, try P3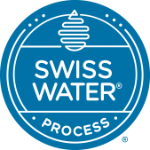 Mexico Coffee Facts:
Population: 108.7 Million People (2007)
Coffee Production: 4.1 Million bags (60 kg):
Country bag capacity: 132 pounds
Domestic Consumption: About 1 Million bags
Cultivated Area: 420,000 Hectares (1,037,000 acres)
Harvest: November-January (in the high elevations)
Arabica Introduced: Coffee was introduced from the Antilles at the end of the 18th century.
Farms: Over 120,000, most of which are small holdings (under 5 hectares).
Specialty Coffee Regions: Chiapas, Oaxaca, Veracruz, Puebla
Botanical Varietals: Bourbon, Mundo Nuevo, Caturra, Maragogype, Garnica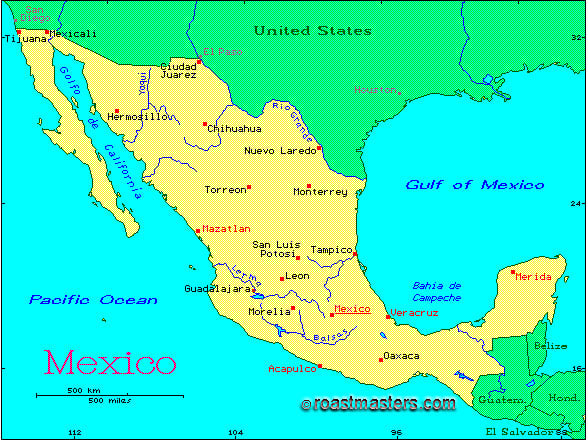 Comments
Mexico is the world's third largest producer of arabica coffee; it is Mexico's number one agricultural export.