About Ethiopia Guji Anasora Grade 2
Just arrived in Grainpro at the end of July 2022. Anasora is the name of a washing station in the Guji region producing this excellent washed coffee.

We visited Ethiopia in late January of 2020 at the height of the harvest and while there toured the major growing areas: Guji, Yirgacheffe, Sidamo. We also did extensive cupping in the capital Addis Ababa. In all we tasted a couple hundred coffees over the course of a week. Guji is directly adjacent to Yirgacheffe and the coffees share many traits in common. It was said, more than once, that in prior years coffee from Guji was brought to Yirgacheffe to be sold there, as the Yirgacheffe name was better known. That is no longer true today, and this growing region is starting to receive the credit it deserves. In 2020 the grade 1 washed lot from Anasora was our top pick for the year, and this year, in 2022, we decided to bring in some of the grade 2 lot which we cupped and thought was just as pleasant. This lot exhibits classic washed Ethiopia characteristics. Grade 1 and grade 2 are considered specialty coffee in Ethiopia with grade 1 being the highest, however, we have had two very nice grade 2 washed coffees recently including this lot. This coffee has all the flavor of a grade 1 but at a more agreeable price point.

The Anasora Cooperative is owned by Kershanske Trading, run by Mr. Israel Defga who we had the pleasure to meet and share a lovely dinner with. The coop is unique in that they process both washed and natural coffees. At the peak of the harvest Anasora can employ several thousand who engage in all aspects of processing from depulping, fermenting, washing in canals, spreading and drying on raised tables, gathering, hand picking for any defects, bagging, distribution and export. About 350 local farmers contribute their production to the coop. In turn, the coffee goes through a painstaking quality control and grading process.

PRODUCERS: Israel Degafa

PROCESSING STATION: Anasora

PROCESSING: Washed

REGION: Oromia

TOWN: Sama

CITY: Guji

ELEVATION: 2100-2300 meters

VARIETY: Heirloom

HARVEST: New Crop

DRYING TIME: 12 days

MOISTURE: 9.8%

Cup Characteristics: Floral and herbaceous aromas along with freshly baked bread. Very bright with flavors of honeysuckle, lemon, and lavender. A good acidity and full body.
Roasting Notes: City+ to Full City is a nice level for this coffee, taking it up to but not pushing fully into second crack. At City+ the floral characteristics are better preserved while the body will be a bit reduced. This coffee is interesting over a range of roasts and profiles.

Ethiopia coffee facts:
Population (2020): 115 Million People
Domestic Consumption: 1.5 Million bags per year
Coffee Export: 1.5 Million Bags of 60 Kg. (132.29 lb.)
Cultivated Area: 400,000 Hectares (988,000 Acres)

Harvest:
-- Unwashed: October to March
-- Washed: end of July to December

Arabica Introduced: The birthplace of coffee. Oldest recognized country of origin for uncultivated Arabica species.

Farms:
331,130 (94%) Smallholdings (less than or equal to 2.47 acres)
19,000 (6%) Government

Specialty Coffees:
Washed: Sidamo, Yirgacheffe, Limu, Bebeka
Unwashed: Harrar, Sidamo, Djimmah, Lekempti (wild coffee trees)

Botanical Varietals: Numerous indigenous cultivars.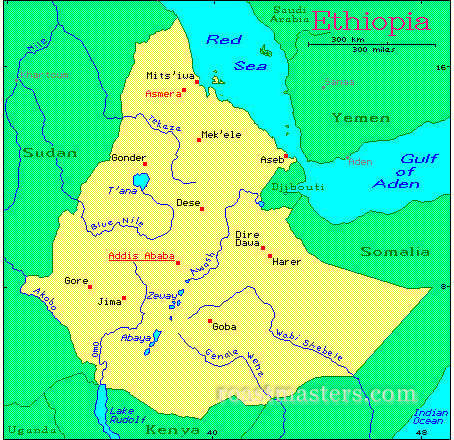 Comments
About 50% of the coffee produced in Ethiopia is consumed there as the population has a rich coffee drinking culture, replete with ceremony and tradition.