About Ethiopia Yirgacheffe Awoli Salatu
Arrived end March 2022 in Grainpro, first new crop Ethiopia Yirgacheffe of the season.
This new crop coffee comes from Salatu Washing Station in Yirgacheffe and is exported by Daye Bensa Coffee, one of the top coffee exporters in Ethiopia. Daye Bensa Coffee, although located in Sidama region, is able to fund farmers and washing stations in the Yirgacheffe region. The coffees, like this one, are grown and milled in Yirgacheffe, and then sent to Daye Bensa in Sidama to be approved for export.
Daye Bensa is no stranger to quality coffee and this lot is no exception: in 2020, they won 7th place in the COE with their Assefa Dukamo Natural, grown on their farm, Gatta. And in 2021, they received 8th place in the COE, with one of their Washed Hamasho lots.
Hand sorting is the final step before the coffee is bagged for export.


These are some of the highest grown coffees in the world. This lot is virtually defect free, nearly every bean roasting evenly. We think you will find it a great representation of the region.
Country: Ethiopia
Region:

SNNP ( Southern Nation Nationalities and Peoples)

Kebele

: Idido


Washing Station Owner

:

Awoli Musa Salatu

Exporter

: Daye Bensa

Elevation: 2000 to 2200 meters
Varietals: Ethiopian Heirloom
Milling Process: Fully Washed
Drying Process: Raised beds

Drying Time

: 15 to 20 days

Harvest Months: October - December
Cup Characteristics: Floral aromas; coffee blossom, and lavender. Flavors of lemongrass, florals, and black tea backed by slight chocolate flavors. A very perfumed and delicate cup with classic Yirgacheffe notes.

Roasting Notes: This coffee is interesting over a range of roasts and profiles. Full City is a nice level for this coffee, taking it up to but not pushing fully into second crack. At City+ the floral/lemony character is better preserved while the body will be a bit reduced.
Ethiopia coffee facts:
Population (2020): 115 Million People
Domestic Consumption: 1.5 Million bags per year
Coffee Export: 1.5 Million Bags of 60 Kg. (132.29 lb.)
Cultivated Area: 400,000 Hectares (988,000 Acres)

Harvest:
-- Unwashed: October to March
-- Washed: end of July to December

Arabica Introduced: The birthplace of coffee. Oldest recognized country of origin for uncultivated Arabica species.

Farms:
331,130 (94%) Smallholdings (less than or equal to 2.47 acres)
19,000 (6%) Government

Specialty Coffees:
Washed: Sidamo, Yirgacheffe, Limu, Bebeka
Unwashed: Harrar, Sidamo, Djimmah, Lekempti (wild coffee trees)

Botanical Varietals: Numerous indigenous cultivars.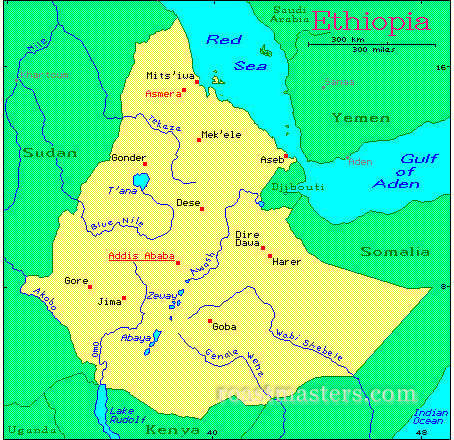 Comments
About 50% of the coffee produced in Ethiopia is consumed there as the population has a rich coffee drinking culture, replete with ceremony and tradition.