About Ethiopia Shakiso Natural Organic Grade 1
Arrived September 2022, new crop, in Grainpro. This is Grade 1, the top grade.

Natural process coffees from Ethiopia are late to arrive in the US this year and are only now beginning to show up in greater number. We have waited for better coffees rather than offer a lesser coffee to be expedient and this Shakiso is the first new crop Natural of the season that we feel very good about. We cupped about a dozen new crop Ethiopia Naturals and two stood out, this Shakiso and another coffee that was available in a very small quantity that we also purchased, but it has yet to arrive at our facility.
Kayon Mountain Coffee Farm is 500 hectares with about 300 hectares planted in coffee and has been owned and operated by Ismael Hassen Aredo and his family since 2012. It is located 300 miles south of Addis Ababa, and the property crosses the border of two villages, Taro and Sewana, located in the Oromia region, in the Guji zone of the Shakiso district of Ethiopia. Guji is adjacent to Yirgacheffe and the two regions share many attributes. Ismael oversees a staff of 25 permanent full-time and 300 seasonal employees, and the farm management offers free transportation services as well as financial support for building schools and administration buildings shared by the community. The farm competes with a nearby mining village for seasonal workers, so Ismael and his family tend to pay higher wages to their pickers in order to incentivize them returning year after year.

Ismael Hassen Aredo, producer
Kayon Mountain farm has a nursery on-site and utilizes shade (acacia and other indigenous trees) to protect the coffee as well as for creating compost to fertilize naturally. Ismael is meticulous about not only the structure and management of the farm itself but also the harvesting and processing. Both Natural and Washed lots are produced on the property.
Origin

: Ethiopia

Grade

: 1

Region

: Shakiso, East Guji, Oromia

Farm

: Kayon Mountain Farm

Producer

: Ismael Hassen Aredo

Variety

: Heirloom varieties, 74110, 74112

Altitude

: 1900 - 2200 meters, 6,200 - 7,200 feet

Processing Method

: Natural. Sun dried on African beds.


Harvest Schedule

: November - January
Shakiso Natural coffees are picked, rinsed and sorted, and moved to the drying beds. Drying can take between 12 to 20 days depending on the weather.
The profile of Ethiopian coffees will vary based on a number of factors, including variety, process, and microregion. As a general rule of thumb, natural processed coffees will have much more pronounced fruit and deep chocolate tones, often with a bit of a winey characteristic and a syrupy body. Washed coffees will be lighter and have more pronounced acidity, though the individual characteristics will vary.
Cup Characteristics: Aromas of vanilla and tropical fruit with mild florals. Flavors of stone fruits peach and pear, buttered toast and fig jam. Juicy and creamy. Medium fruit intensity. Cleanly processed.

Roasting Notes: We stopped this roast about 60-90 second past first crack and it seemed ideal - second crack had not yet started. Natural processed coffees tend to roast faster than washed coffees, so plan your roast accordingly. On a Behmor a P2 or P3 would work well but attempt to extend the development time.

Ethiopia coffee facts:
Population (2020): 115 Million People
Domestic Consumption: 1.5 Million bags per year
Coffee Export: 1.5 Million Bags of 60 Kg. (132.29 lb.)
Cultivated Area: 400,000 Hectares (988,000 Acres)

Harvest:
-- Unwashed: October to March
-- Washed: end of July to December

Arabica Introduced: The birthplace of coffee. Oldest recognized country of origin for uncultivated Arabica species.

Farms:
331,130 (94%) Smallholdings (less than or equal to 2.47 acres)
19,000 (6%) Government

Specialty Coffees:
Washed: Sidamo, Yirgacheffe, Limu, Bebeka
Unwashed: Harrar, Sidamo, Djimmah, Lekempti (wild coffee trees)

Botanical Varietals: Numerous indigenous cultivars.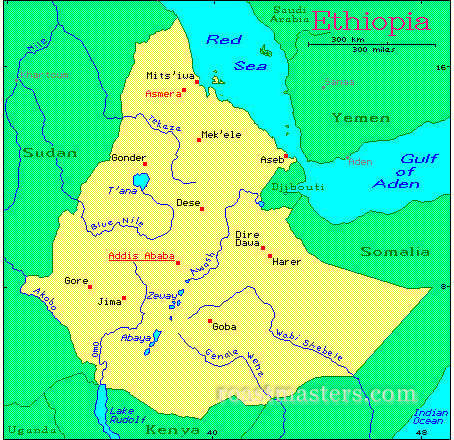 Comments
About 50% of the coffee produced in Ethiopia is consumed there as the population has a rich coffee drinking culture, replete with ceremony and tradition.