About Ethiopia Gelgelu Natural Organic
Latest arrival January 2018, in grainpro from Ethiopia. The cherry fruity, sweet cupping coffee was produced by Gelgelu Edema and processed as a separate lot at the Worka Cooperative where Gelgelu is a member.
Grower/Producer: Gelgelu Edema
Variety: Indigenous heirloom cultivars
Grade: 1
Region: Yirgacheffe, Gedeo Zone
Harvest: October - December
Altitude: 1750 - 2300 meters / 5500 - 7500 feet
Processing: Full natural and dried on raised beds
Certification: Organic
The Worka cooperative is located in the southern district of Gedeb in the Gedeo Zone within the Southern Nations, Nationalities, and Peoples' Region, Ethiopia. Gelgelu Edema is part of the single producer project developed jointly between the Yirgacheffe Coffee Farmers Cooperative Union (YCFCU) and our importer. The popularity of the single producer project has led to increased participation and an opportunity to showcase more coffee from the growing numbers of small and talented producers who continue to work in the cooperative system. Notable is that this is Grade 1 coffee, having a minimum number of defects which exhibits the cleanest, purest flavors. Like any natural processed coffee there are some quakers but they are very here and roast at the highest level of evenness for the process type.
The single producer project was initiated in 2012 with a handful of 'model' producers from cooperatives organized under the YCFCU umbrella who have been willing to work with a rigorous set of processing standards and higher cup qualifications. In exchange, producers earn higher quality premiums based on the sale of their individual lots.
Cup Characteristics: Big cherry pie fruit and sweetness. Exotic notes. Clean, clear. Unctuous dark chocolate body. Honey and floral notes more subtle in the background.
Roasting Notes: We roasted this coffee to several levels of darkness and found its fruit was most dominant before second crack kicked in. However, it should fully finish first crack as to not cup too green or grassy. You could roast this coffee darker still which should produce more chocolate mouthfeel but at the expense of fruit flavors.
Ethiopia coffee facts:
Population (2020): 115 Million People
Domestic Consumption: 1.5 Million bags per year
Coffee Export: 1.5 Million Bags of 60 Kg. (132.29 lb.)
Cultivated Area: 400,000 Hectares (988,000 Acres)

Harvest:
-- Unwashed: October to March
-- Washed: end of July to December

Arabica Introduced: The birthplace of coffee. Oldest recognized country of origin for uncultivated Arabica species.

Farms:
331,130 (94%) Smallholdings (less than or equal to 2.47 acres)
19,000 (6%) Government

Specialty Coffees:
Washed: Sidamo, Yirgacheffe, Limu, Bebeka
Unwashed: Harrar, Sidamo, Djimmah, Lekempti (wild coffee trees)

Botanical Varietals: Numerous indigenous cultivars.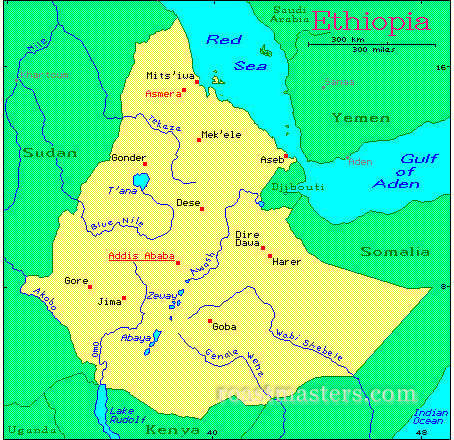 Comments
About 50% of the coffee produced in Ethiopia is consumed there as the population has a rich coffee drinking culture, replete with ceremony and tradition.