About Ethiopia Hunkute Natural
We are fans of quality natural processed Ethiopian coffees, and this new offering from the Hunkute Cooperative it a great example of one. The Cooperative has close to a 1000 members who produce coffee; most of whom are small scale growers with family farms. Farmers bring their coffee cherry to one of the two washing stations the Hunkute Co-op operates depending on the elevation where the coffee is grown. This lot comes from coffees grown between 1800-2200 meters above sea level, while the washing station sits at 1950 meters. Washed coffees are left to ferment for about 30 hours, and natural processed coffees (like this one) are dried on raised beds for around two weeks.
The natural process, also known as dry processing, is where the skin and pulp of the coffee cherry are not removed prior to drying. This process takes a much longer time than washed processing, and varies depending on humidity, temperature and amount of sunlight. Cherries are dried on African style raised beds for proper airflow all around and the coffee itself must be frequently turned. When the desired moisture content is achieved the dried cherries are milled down to the internal seed or bean. The sweet, fruity mucillage of the cherry penetrates the inner beans during this process, leaving a very noticeable fruitiness that can range from mild to extreme.
Most small holder farms in Ethiopia belong to coffee cooperatives, who run wetmills and process cherries. In the Sidamo Region, where the Hunktute washing stations are, there are about 50 cooperatives. All co-ops belong to a union, in this case the Sidama Coffee Farmers Cooperative Union, which "provides marketing, finance and technical service to 53 primary cooperatives and over 80,000 farmers."
Region: Sidamo
Cooperative: Hunkute
Union: The Sidama Coffee Farmers Cooperative Union
Altitude: 1800-2200 meters above sea level
Coffee variety: Heirloom
Processing: Natural
Cup Characteristics: Vanilla aroma with savory notes. Mildly spiced with hint of cumin and coriander. Some apricot, strawberry and peach. Buttery mouthfeel that is clean and chewy with a long, smooth finish.
Roasting Notes: We stopped this roast about a minute past first crack and it seemed ideal - second crack had not yet started. Natural processed coffees tend to roast faster than washed coffees, so plan your roast accordingly. On a Behmor a P2 or P3 would work well.
Ethiopia coffee facts:
Population (2020): 115 Million People
Domestic Consumption: 1.5 Million bags per year
Coffee Export: 1.5 Million Bags of 60 Kg. (132.29 lb.)
Cultivated Area: 400,000 Hectares (988,000 Acres)

Harvest:
-- Unwashed: October to March
-- Washed: end of July to December

Arabica Introduced: The birthplace of coffee. Oldest recognized country of origin for uncultivated Arabica species.

Farms:
331,130 (94%) Smallholdings (less than or equal to 2.47 acres)
19,000 (6%) Government

Specialty Coffees:
Washed: Sidamo, Yirgacheffe, Limu, Bebeka
Unwashed: Harrar, Sidamo, Djimmah, Lekempti (wild coffee trees)

Botanical Varietals: Numerous indigenous cultivars.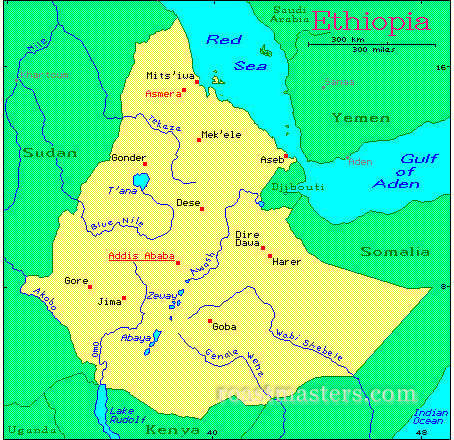 Comments
About 50% of the coffee produced in Ethiopia is consumed there as the population has a rich coffee drinking culture, replete with ceremony and tradition.