About Ethiopia Hamasho Natural Grade 1
Latest arrival August 2023, in Grainpro and one of the most delicious we have encountered thus far. We offered this coffee last season and it was fan favorite. However, we have only a tiny amount this year. The producers of Hamasho live high in the beautiful Bombe mountains and have an out-grower relationship with producer Daye Bensa. The out-grower group consists of about 1,500 farmers in various parts of the mountain range and these producers deliver their coffee to Daye Bensa's Hamasho Washing Station.
Daye Bensa works with various communities of out-growers from whom they receive cherries and work with multiple washing stations in the Bensa Sidamo area. Due to the staggering elevations of up to 2,300+ meters, the beans are very dense, with heavy concentrations of the smaller screen sizes (the majority of the coffee screen sizes at 13-14).
The Hamasho Natural is made from well selected, ripe cherry. The cherries are floated upon reception to remove over-ripe and under-ripe beans and then dried on African beds for between 14 and 18 days. The cherries are locally hulled into unsorted beans, and then transported to Addis for final sorting at Daye Bensa's own dry-mill.

Daye Bensa is no stranger to quality and has learned how to produce high quality coffees: in 2020, they won 7th place in the COE with their Assefa Dukamo Natural, grown on their farm, Gatta. And in 2021, they received 8th place in the COE, with one of their Washed Hamasho lots.
Country: Ethiopia
Farm: Various small stakeholders
Drymill: Daye Bensa Station
Region: Sidamo
Municipality: Hamasho Village
Altitude: Up to 2300+ meters
Varietal: Ethiopian Heirloom
Some photos courtesy courtesy of Daye Bensa
Cup Characteristics: Aromas of blueberry and cocoa. Flavors of berries and lemon. Very clean natural processed coffee with a big fruity punch. Moderate to significant fruit intensity.
Roasting Notes: This coffee has sweet, fruity profile when kept City+ to Full City. We stopped this roast about a minute past first crack and it seemed ideal - second crack had not yet started. On a Behmor a P2 or P3 would work well.
Ethiopia coffee facts:
Population (2020): 115 Million People
Domestic Consumption: 1.5 Million bags per year
Coffee Export: 1.5 Million Bags of 60 Kg. (132.29 lb.)
Cultivated Area: 400,000 Hectares (988,000 Acres)

Harvest:
-- Unwashed: October to March
-- Washed: end of July to December

Arabica Introduced: The birthplace of coffee. Oldest recognized country of origin for uncultivated Arabica species.

Farms:
331,130 (94%) Smallholdings (less than or equal to 2.47 acres)
19,000 (6%) Government

Specialty Coffees:
Washed: Sidamo, Yirgacheffe, Limu, Bebeka
Unwashed: Harrar, Sidamo, Djimmah, Lekempti (wild coffee trees)

Botanical Varietals: Numerous indigenous cultivars.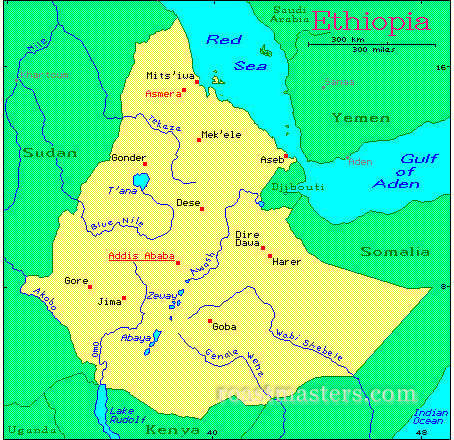 Comments
About 50% of the coffee produced in Ethiopia is consumed there as the population has a rich coffee drinking culture, replete with ceremony and tradition.