About Ethiopia Guji Uraga
Arrived early January in Grain-pro bags, newly arrived in the US.
We have offered coffees from the Guji region in the past after being impressed by them on the cupping table, and this washed offering from the Uraga Washing Station is no different. The mill is owned by Israel Degfa, who owns 12 other washing stations and a farm in the region. The washing station serves 2500 members in the surrounding community (also called Uraga), most of whom are smallholder farmers. Coffee in Ethiopia is generally brought to collection stations, where it is hand-sorted for quality and mixed with the harvest of other farms. From there it is taken to the washing station, in this case Uraga, where they are pulped on the same day they are picked. After sorting the coffee again, this time by weight, coffee is fermented for 36 hours then washed using a system of canals in a traditional manner. Drying is done on raised African-style beds, and at some washing stations the coffee is hand-sorted for a final time. The Uraga mill has 16 full time employees, and 350 part time ones to help during the harvest season, which runs in this region from December to February.
Regional State: Oromia
Administrative Zone: Guji
Woreda/Town: Uraga
Altitude: 2101 Meters above sea level
Coffee variety: Heirloom
Coffee grade: Grade 2
Processing: Washed
Cup Characteristics: Flavors of lemon, green tea, sweet potato, strawberry and jasmine with a sweet, floral finish. Developed slowly, but with a nice acidity. Has the exotic, pronounced spiciness of an excellent Yrgacheffe, but is grown and processed in the region adjacent to its eastern border.
Roasting Notes: FC is a nice level for this coffee, taking it up to, but not pushing fully into second crack. At City+ the floral/lemony character is better preserved while the body will be a bit reduced. This coffee is interesting over a range of roasts and profiles.
Ethiopia coffee facts:
Population (2020): 115 Million People
Domestic Consumption: 1.5 Million bags per year
Coffee Export: 1.5 Million Bags of 60 Kg. (132.29 lb.)
Cultivated Area: 400,000 Hectares (988,000 Acres)

Harvest:
-- Unwashed: October to March
-- Washed: end of July to December

Arabica Introduced: The birthplace of coffee. Oldest recognized country of origin for uncultivated Arabica species.

Farms:
331,130 (94%) Smallholdings (less than or equal to 2.47 acres)
19,000 (6%) Government

Specialty Coffees:
Washed: Sidamo, Yirgacheffe, Limu, Bebeka
Unwashed: Harrar, Sidamo, Djimmah, Lekempti (wild coffee trees)

Botanical Varietals: Numerous indigenous cultivars.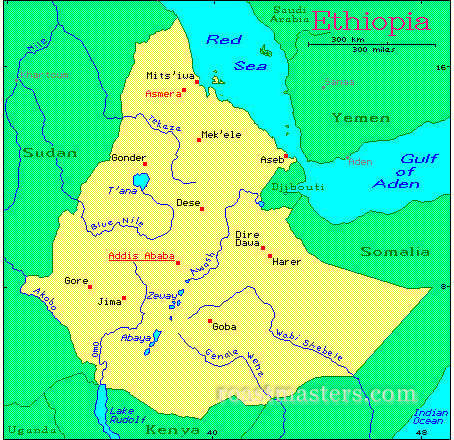 Comments
About 50% of the coffee produced in Ethiopia is consumed there as the population has a rich coffee drinking culture, replete with ceremony and tradition.