About Costa Rica Divino Nino Catuai Natural
From the famed Tarrazu Region of central Costa Rica comes a high altitude natural coffee grown by Mauricio Vargas Vindas and his family. Divino Nino or Divine Child is named for the family's son who was very ill when he was born but with "God's gratitude" recovered and is now an integral part of the family business. That child, also named Mauricio, is today 21 years old and a certified barista, continuing the family's traditional attachment to coffee.
Vargas, who is a 4th generation coffee farmer, helped to form Micro-Mill Altos del Abejonal where the coffee is brought to be hulled. Grown between 5,500 ft and 6,000 ft this is a naturally processed Caturra varietal that exihibts the utmost care and quality that the family puts into each harvest. This Cup of Excellence winner is a must try for any fan of naturally processed coffees especially from Central America. In 2009 Mauricio senior founded the Micro-Mill Altos del Abejonal, an environmentally correct micro mill where he processes his own.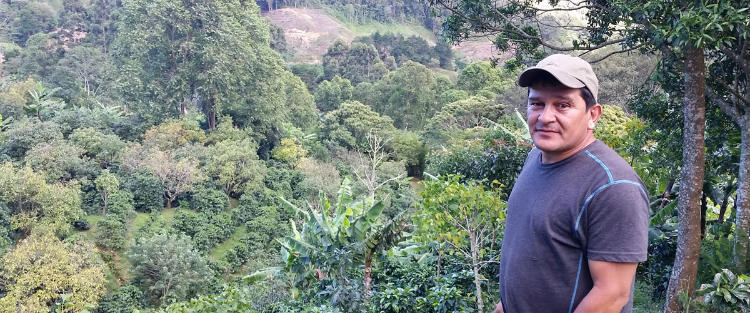 In the 2018 Costa Rica Cup of Excellence this coffee took 15th place with a score of 88.59. Judges that year used some descriptors such as black currant, blueberry, rum, orange, mango, plums, apple cider, apples, vanilla, plum wine, sugar candy and said the body was viscous, syrupy and silky, In this current crop we found similar fruit notes and chocolatey body. Of particular note is the depth of fruit penetration. The coffee is very well processed.
Country: Costa Rica
Region: Tarrazu
Micro region: San Pablo de Leon Cortes
Producer: Mauricio Vargas Vindas
Process: Full natural - Sun dried in the husk on African raised beds
Varietal: Catuai
Elevation: 1850 meters
Crop year: 2021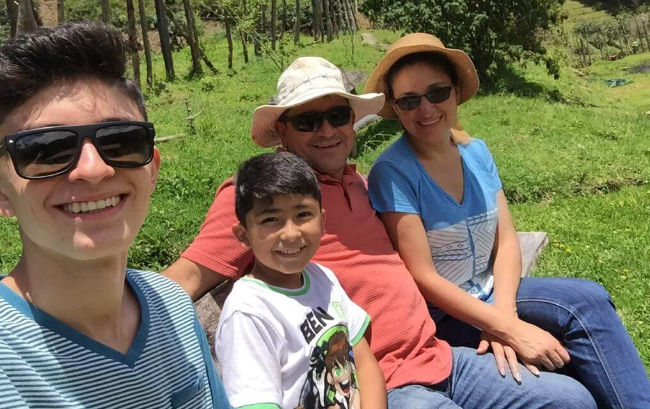 Mauricio Vargas Vindas and his family. The eldest son on left is for who the coffee was named.

Cup Characteristics: Aromas of fermented fruit, and chocolate. Flavors of chocolate, citrus, and ripe cherries as well as other berries. Significant fruit intensity.
Roasting Notes: Natural process coffees roast a bit quicker than washed. We like this coffee roasted to full city, preferring to pull the roast just as it begins second crack. However, taking it a little further into second crack will provide deeper tones, albeit at the expense of some floral notes. It's worth experimenting with the darkness of roast.