About Behmor Low Profile Chaff Tray
The new chaff tray significantly improves bean visibility, enhances airflow for improved cooling, as well as collects chaff better than its predecessor. It represents Behmor's commitment to improve the roasting experience and results for users of our mutual home roasting customers.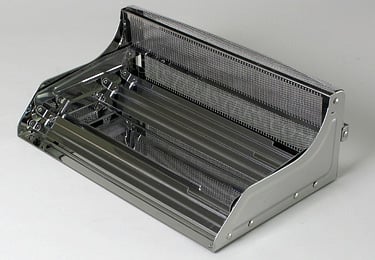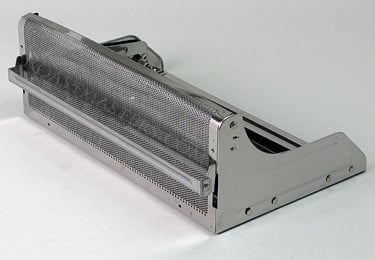 Behmor stainless chaff collector front and rear views
The tray has a series of vanes or louvers that open when in the "in use" position, meaning when inside the roaster. During roasting, the chaff that comes off the roasting coffee, is blown over and behind the louvers, trapping it. By doing so, the chance of chaff ignition is all but eliminated while airflow, for the roast itself, is improved. Air passes through the vanes but chaff is left behind. A clever solution and a real enhancement.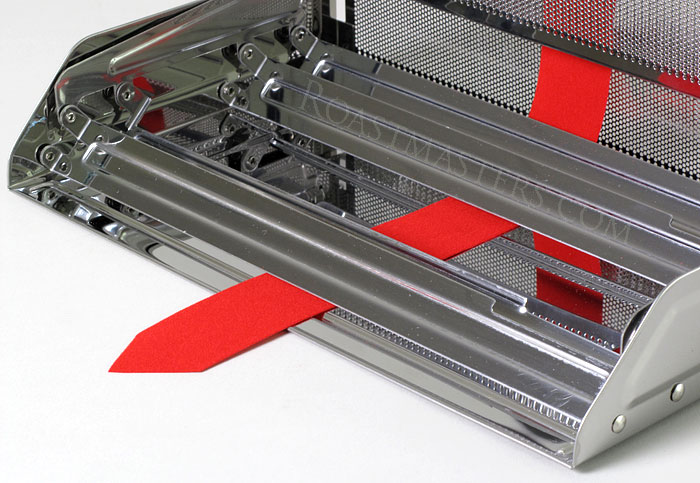 Detail of chaff tray showing how airflow passes under the vanes.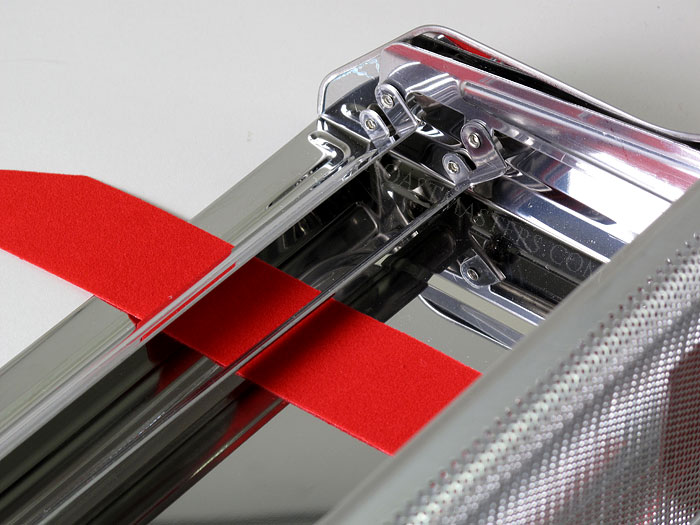 Chaff gets trapped behind the vanes during roasting but air passes under them.
One of the original criticisms of the Behmor was the difficulty in seeing beans within the roasting chamber as they were partially blocked by the old style chaff tray. A workaround was developed where a piece of the mesh was cutout to allow better vision. Now, with the new low profile chaff tray, that workaround is obsolete. The new chaff tray is only half the height as its predecessor (see above), ending beneath the window in the door. The user now has an unobstructed view of the coffee roasting within!
Download Behmor Low Profile Chaff Tray Installation and Proper Placement Instruction Guide, which was issued by Behmor.