About Ethiopia Yrgacheffe Konga Natural
Arrived beginning August 2013. This Ethiopian natural Yirgacheffe coffee is produced in the Konga Zone of Yirgacheffe, a major coffee growing town in south central Ethiopia. Yirgacheffe is located in the Gedeo Zone of the Southern Nations, Nationalities, and Peoples Region district and is one of the most famous coffee growing regions in the country.
Because a group of farmers were able to obtain pre-financing for their crop, the exporter was able to purchase this coffee outside of the ECX (Ethiopia Commodity Exchange) channels, enabling a selection of the premium lots available. The natural process method used to process this coffee, aka dry process, is the oldest method of coffee production and is well-known for featuring pleasingly fruity cup profiles that can be seen throughout Ethiopia and elsewhere.
Location: Konga Zone, Yirgacheffe
Altitude: Above 5,905 Feet (Above 1,880 Meters)
Varietals: Heirloom Ethiopian varietals
Process: Natural Sun
Drying: dried on raised drying tables
Harvest Period: November - December
Export Period: March - June
Cup Characteristics: Pronounced cherry and vanilla complex aromas dry that continue into the brew. Layered, piquant. Very cleanly prepared and an even roaster, especially for natural preparation. It is apparent that this coffee was well prepared and seems to have no taints. Citric, forward brew with significant aromatics. Guava. Unusually lively and fruity, a very odd and pleasing combination for a dry processed coffee.
Roasting Notes: This very frutiy, bright coffee is also very uniform for a natural process preparation; you can expect it to roast evenly. Depending on your taste, you can roast into the start of second crack and it will retain brightness plus fruit; a little darker and the acidity will diminish. P2 on a Behmor is a good way to go. This coffee has considerable chaff as do most naturals.
Ethiopia coffee facts:
Population (2206): 75 Million People
Domestic Consumption: 1.5 Million bags per year
Coffee Export: 1.5 Million Bags of 60 Kg. (132.29 lb.)
Cultivated Area: 400,000 Hectares (988,000 Acres)

Harvest:
-- Unwashed: October to March
-- Washed: end of July to December

Arabica Introduced: The birthplace of coffee. Oldest recognized country of origin for uncultivated Arabica species.

Farms:
331,130 (94%) Smallholdings (less than or equal to 2.47 acres)
19,000 (6%) Government

Specialty Coffees:
Washed: Sidamo, Yirgacheffe, Limu, Bebeka
Unwashed: Harrar, Sidamo, Djimmah, Lekempti (wild coffee trees)

Botanical Varietals: Numerous indigenous cultivars.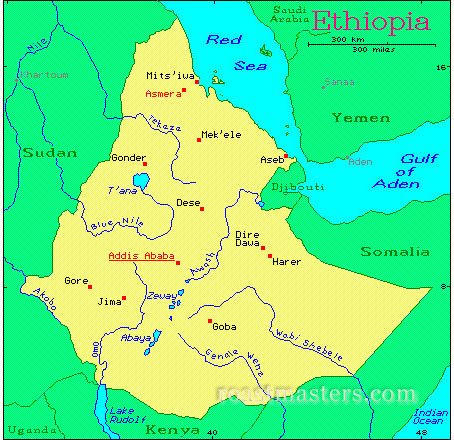 Comments
About 50% of the coffee produced in Ethiopia is consumed there as the population has a rich coffee drinking culture, replete with ceremony and tradition.