About Panama Auromar Catuai Natural
New crop arrived September 2016. This is another coffee from the Auromar Estate produced by Roberto Brenes, this time a natural processed Catuai. If you are a fan of natural processed coffees then jump on this right away. It was produced in very limited supply. The remnants of dried coffee cherry are visible on the green beans so you will experience a particularly fruit filled cup.
Catuai is a cross between Mundo Novo and Caturra in dwarf stature, so it possesses some traits of both its Typica and Bourbon parentage. It produces the highest quality at elevations above 1300 meters and at Auromar it grows at 1600 meters.
Name: Auromar Estate Catuai Natural
Growing Region: Candela, Volcan
Varietal: Catuai
Elevation: 1600 meters (5250 feet)
Processing: Natural

AUROMAR ESTATE - IRONMAN PHOTOS
Roberto Brenes is a really interesting person with interests well outside that of coffee farming. Farming coffee is what he plans to do through his retirement years and the land has been in his wife's family for generations. Roberto is also the head of the Panamanian stock exchange so he has a lot of knowledge of international finance; Panama because of its location and the canal in particular, is tremendously growing country with interests from all over the globe. Panama City, the capital, is sometimes referred to as the Dubai of the Americas and a place where there is much international investment. It wasn't always that way. During the Noriega years when under dictator rule, Panamanians suffered and lived in fear. A younger Brenes was an outspoken critic of the Noriega regime and was twice exiled from the country, something of a badge of honor when looking back on it. Educated in Panama through secondary school Brenes went to Columbia University in New York where he earned an MBA, which led him to work in banking when he returned to his country. Later, while exiled and in South America he elevated his career to investment banking. Post Noriega and exile, when Panama was coming out from under dictatorship, Brenes was offered the role of Central Banker for the country. The zeal he brings to everything in his life is now being poured into his coffee farming and the results are obvious.
At 68 Brenes is engaged in Ironman triathlon competitions, for which he clearly has a love. We are happy to count ourselves among Roberto's friends and acquaintances and look forward to our next meeting.
Cup Characteristics: Very intense fruit penetration. Tart raspberry, tangerine and dried apricot flavors. Redolent with intenes berry aromas in the grounds. An especially fruit forward yet clean that is at its peak right now.
Roasting Notes: We recommend that you keep this on the lighter side, City + or Full City to appreciate the fruit flavors the coffee has to offer. Naturals roast a bit faster then washed coffees so pay special attention when it approaches 1st crack.
Panama coffee facts:
Population (2006): 1.3 million people
Coffee Production: 180,000 bags (60 kg)
Country bag capacity: 132 pounds - 60 kg
Domestic Consumption: 80,000 bags
Coffee Export: 100,000 bags
Cultivated Area: 26,000 Hectares (64,200 acres)

Harvests: October - February

Arabica Introduced: Arabica was imported from Costa Rica in 1820.
Specialty Coffee Regions: Boquete near Volcan Baru, Chiriqui.
Grades: Strictly Hard Bean (SHB), HB.
Farms: About 30,000 farms.
Botanical Varietals: Typica, Caturra, Gesha.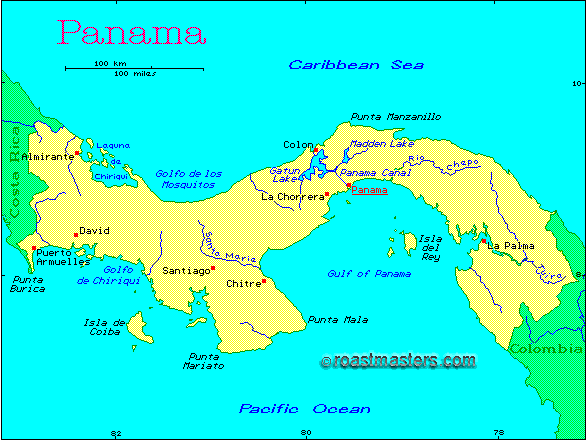 Comments
Panama is a rising star in the specialty coffee world. In the Boquete in particular, farmers are taking Arabica coffee cultivation to new levels and recent auctions of small, specialty lots have garnered record, if not silly, prices. Nonetheless, some of the coffee is excellent. Gesha, a varietal that stems from Ethiopia, has been grown here with good success, yet other cultivars noted above, can produce superb results.