Ethiopia Yrgacheffe Kochere Grade 1
Available
Volume Price
Pounds
Price LB
1
$8.02
2-4
$7.62
5-19
$7.22
20+
$6.75
About Ethiopia Yrgacheffe Kochere Grade 1
Latest arrival April 2014, first of the new crop. Kochere is a tiny area within Yrgacheffe with a washing station where local farmers can bring their coffee harvest for processing. The farms themselves are generally very small. The washing station, which acts as something of a community center, is well run. The manager takes pride in running a tight ship and insuring that the cherry coming in for processing is exceptional and sorted appropriately. A great deal of time is spent hand sorting pergamino (dried coffee in husk) for defects during its drying period on raised African beds.
This is a lovely lot, with lots of florality and citrus. When these coffees are done well they rank among the best available, sweet, a bit wild but in a constrained way, assertive. Body is substantial and smooth.

Cup Characteristics: Bright, sweet, very clean, citrusy. Hints of melon. Chocolate body. Crisp with lingering finish.
Roasting Notes: FC is a nice level for this coffee, taking it up to but not pushing fully into second crack. Or, at City+ the floral/lemony character is better preserved while the body will be a bit reduced. This coffee is interesting over a range of roasts and profiles.
Ethiopia coffee facts:
Population (2206): 75 Million People
Domestic Consumption: 1.5 Million bags per year
Coffee Export: 1.5 Million Bags of 60 Kg. (132.29 lb.)
Cultivated Area: 400,000 Hectares (988,000 Acres)

Harvest:
-- Unwashed: October to March
-- Washed: end of July to December

Arabica Introduced: The birthplace of coffee. Oldest recognized country of origin for uncultivated Arabica species.

Farms:
331,130 (94%) Smallholdings (less than or equal to 2.47 acres)
19,000 (6%) Government

Specialty Coffees:
Washed: Sidamo, Yirgacheffe, Limu, Bebeka
Unwashed: Harrar, Sidamo, Djimmah, Lekempti (wild coffee trees)

Botanical Varietals: Numerous indigenous cultivars.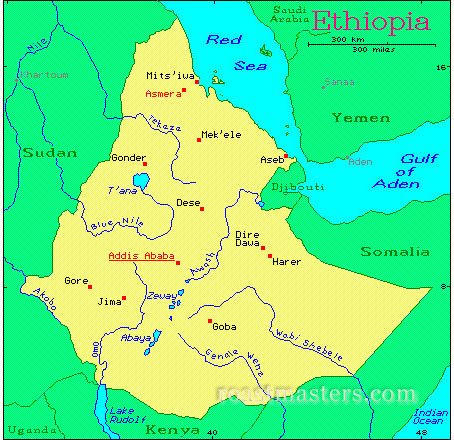 Comments
About 50% of the coffee produced in Ethiopia is consumed there as the population has a rich coffee drinking culture, replete with ceremony and tradition.