Mexico Coffee Facts:
Population: 108.7 Million People (2007)
Coffee Production: 4.1 Million bags (60 kg):
Country bag capacity: 132 pounds
Domestic Consumption: About 1 Million bags
Cultivated Area: 420,000 Hectares (1,037,000 acres)
Harvest: November-January (in the high elevations)
Arabica Introduced: Coffee was introduced from the Antilles at the end of the 18th century.
Farms: Over 120,000, most of which are small holdings (under 5 hectares).
Specialty Coffee Regions: Chiapas, Oaxaca, Veracruz, Puebla
Botanical Varietals: Bourbon, Mundo Nuevo, Caturra, Maragogype, Garnica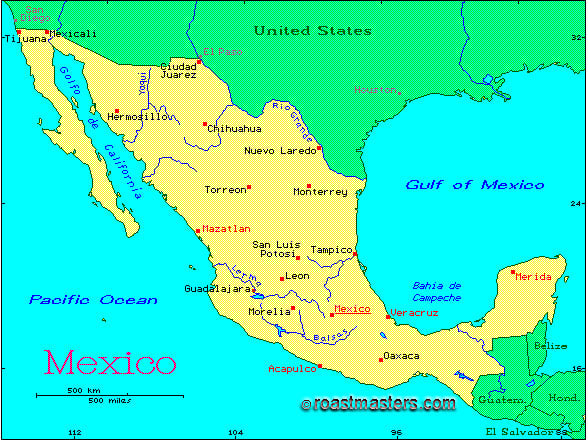 Comments
Mexico is the world's third largest producer of arabica coffee; it is Mexico's number one agricultural export.