About Bonavita Interurban 1.0 Liter Variable Kettle
Free Ground Shipping in the continental US
In stock and shipping.
The newest Bonavita Interurban Electric Variable Temperature Gooseneck Kettle is very attractive in matte white and matte black. The Bonavita gooseneck line, in general, has quickly become a mainstay in making pourover coffee as well as tea. In additon to some of the features offered in other kettles by Bonavita, the Interurban has 6 pre-set temperatures that can be quickly accessed, some of which correspond to those recommended for various tea types (black, green, oolong, etc) while others are more specific to coffee. Of course, you can set your desired temperature to any you wish between 140 and 208 degrees F and a "hold" button will maintain that temperature for up to 60 minutes. Also included is a count-up timer for accurate timing of coffee or tea brewing.
This cordless kettle gives you the precision and control that many kettles fail to offer, but still has simplicity at its core. The gooseneck spout makes pouring easy and accurate, while the pistol grip-style handle gives you balanced weight and safe handling.
Gooseneck spout for precise pour control
Stainless steel base
Boil Button prepares boiling water with a single touch
Hold Button heats and holds at temperatures between 140-208F for up to 60 minutes
Preset Temperature Button for quick access to common brewing temperatures - Preset temps: 140F (60C), 176F (80C), 185F (85C), 190F (88C), 205F (96C) and 208F (98C).
Adjustable in one-degree increments between 140-208F
Commercial and Household UL Rating
1000 watts for quick heating
Brushed stainless steel and BPA-free plastic
Easy hold handle with comfort grip
1-year limited warranty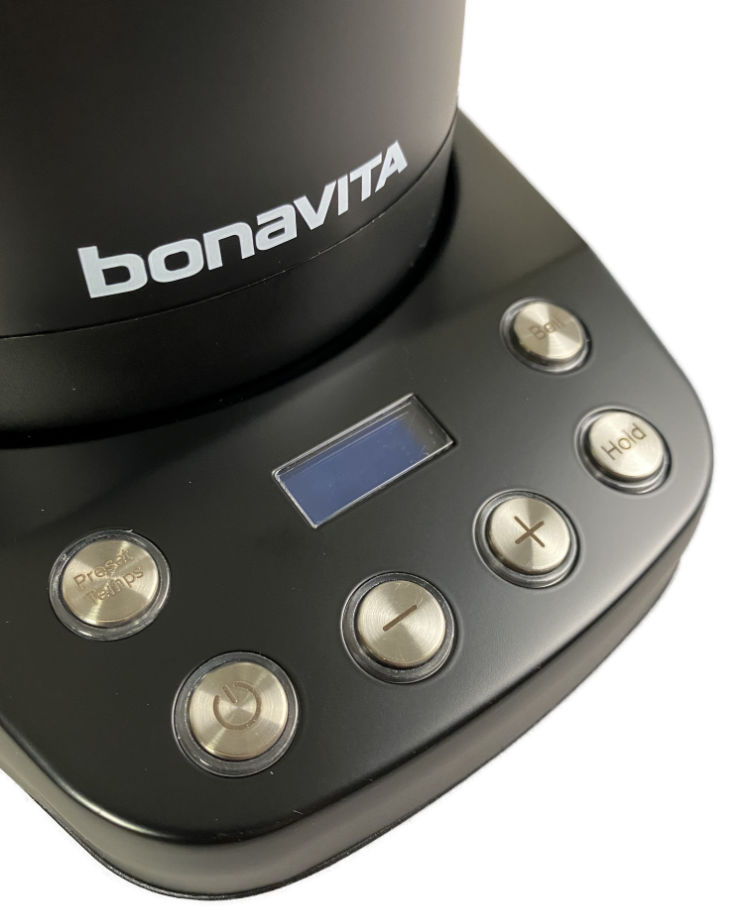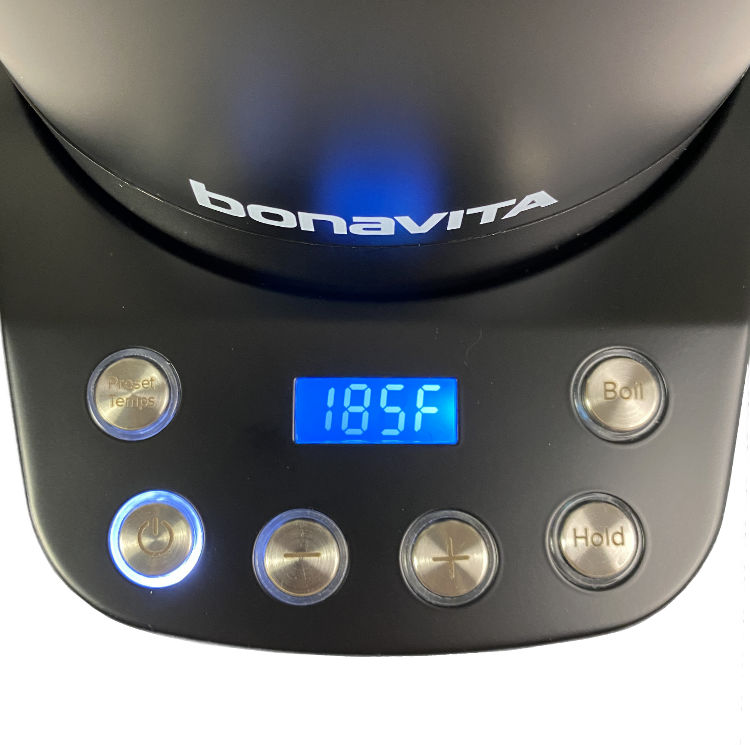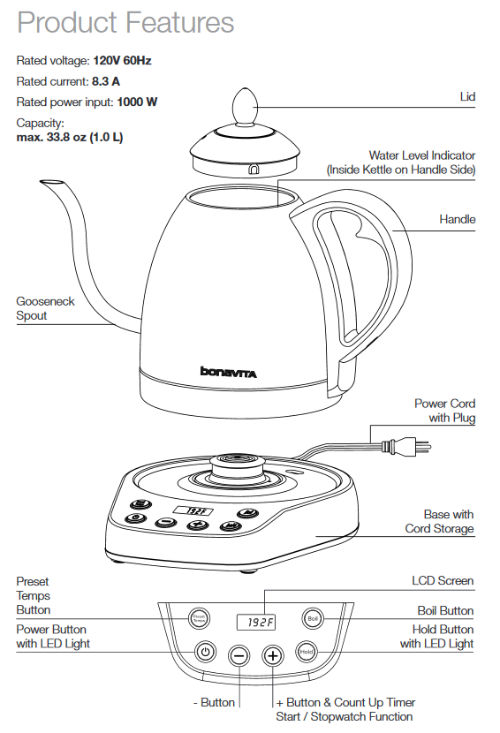 Manufacturer's suggested temperatures:
Black or herbal tea 208° F
Coffee 200° F
Oolong tea 190° F
White tea 185° F
Green tea 175° F
Model BV07003US matte black; BV07004US matte white. Manufacturer's warranty is one year.