Hottop Upper Filter Replacement
$11.95
Sorry, we are currently sold out of 'Hottop Upper Filter Replacement'. Please check back later.

Wait List
About Hottop Upper Filter Replacement
Upper filter replacement filter for all Hottop models. Manufacturer suggests replacement at approximate 6 month intervals based on average roasting volume. Made of stainless steel, the underside of the filter, shown below, has a charcoal filter. Exhaust from the roaster exits from through this filter, however, the air flow is not under pressure.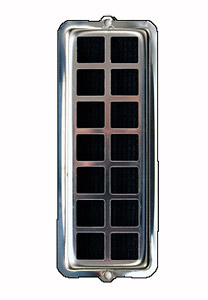 Underside of upper filter